Croatian-Argentine Alexis Pejacsevich is a lawyer. He has family all over Europe. His creativity, interpersonal skills and his vast experience in the travel industry allow him to attend to any need so that he can design for you, not just any trip, but a very personal way of travelling.

Swiss-Austrian Nico Oliver Trzicky is an economist who lived in Switzerland, the United States, Uruguay and for 16 years in Argentina. He is a great fan of Argentina as a fantastic country to visit and conveys his enthusiasm to travelers through unforgettable trips, organized with Swiss precision.
Juan Pablo is a lawyer, Travel Agent and has a degree in Tourism Marketing. He has traveled the world and is constantly researching new destinations and tourist attractions. Thanks to his extensive experience in well-known, cultural and exotic destinations, he guides tourists on the characteristics and conditions related to each place that the traveler wants to know, transmitting his enthusiasm through the organization of trips for each taste.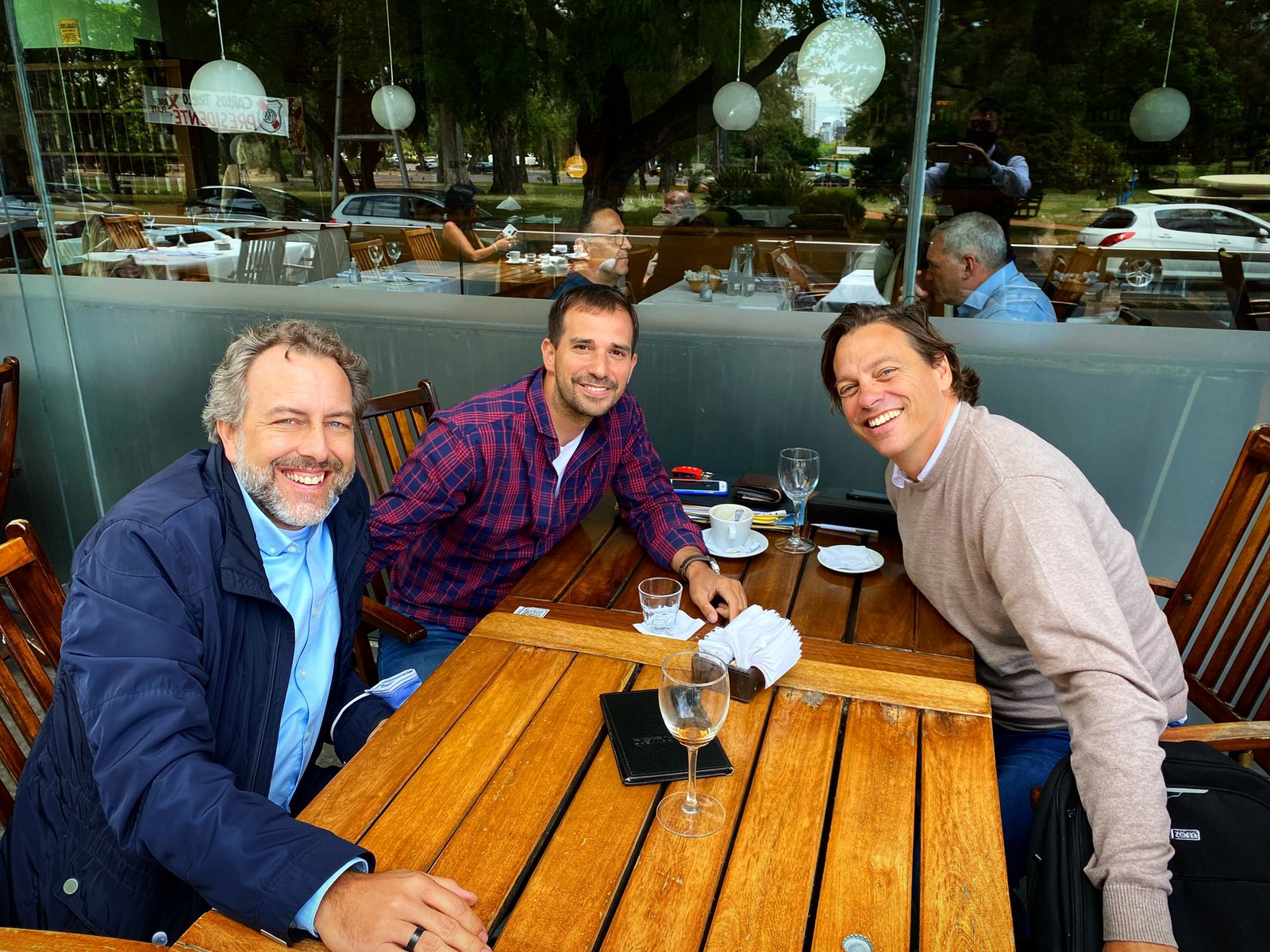 ALEJOY is a boutique travel agency that designs tailor-made itineraries and travel experiences.

ALEJOY is operated by a team that is passionate about travel and committed to providing you with exceptional service.

Our team members have lived in different countries and have traveled all over the world.

With the right contacts and our extensive knowledge and experience we create unique itineraries and activities so you can enjoy a special way of discovering the world.

Having lived and traveled to different destinations around the world allows us to create unique itineraries, especially in Argentina, Europe, the United States, Asia, North and South Africa.

We speak English, Spanish, Portuguese, Italian, Croatian, German and French.
Some feedback from our passengers
Dear Nico, Thanks a lot for this 4x4 trip. To drive from Salta crossing the Andes to the Atacama Desert, from there to the Avaroa Reserve and the Uyuni Salt Lake in Bolivia have been an unforgettable experience. Everything has been so well organised and you and your guide did a great job! I hope to be back soon to do the next trip to another region of Argentina. Saludos
Cher Alexis, Je finis par écrire ce petit mot en français Emoji Désolé d'avoir tellement trainé EmojiEmoji Grâce à ton organisation, ta gentillesse et ton professionnalisme, nous avons passé les filles et moi-même un magnifique séjour de 2 semaines en Argentine. Tout était parfait, le choix des visites, le choix des hôtels, les personnes qui nous attendaient à chaque fois à l'aéroport pour nous amener à notre hôtel ... Quel service de qualité !! Nous avons également fort apprécié le 1er jour le déjeuner passé avec toi après ces longues discussions par skype pour finalement se rencontrer en "live" Et cette visite chez ton épouse qui nous a reçu si gentiment. Merciiii Alexis pour ta gentillesse à notre égard. Je repense encore très souvent à ce magnifique pays qu'est l'Argentine et où Manon y a passé 6 mois inoubliables. J'espère que tout va bien chez vous ? Kiss
Dear Joyce and Alexis, We arrived yesterday afternoon at Milan Linate airport , unfortunately our connection flight at 9,30 am was cancelled for some snow at London Heathrow and then we left UK at 1.00 pm. Now I¹m in my office and already started to work: outside is dark but I still have the light and the colors of the Atacama desert in my eyes. I want again to express my personal and also from Marisa, Eva and Federico, appreciation for your very high quality service in the organization of our trip and the permanent support received , even in the most difficult situations. At the end thanks for the very nice dinner and the bottle of wine, already in my cellar, that I will enjoy with my friends in Milan. I¹m sure we shall have chances to meet each other in the next future, i.e. when you come to Europe or much likely in Buenos Aires. Looking forward to hearing from you soon. Ciao